SmartGurlz
The more girls see themselves in science, the more girls will end up excelling, experimenting, and discovering in STEM fields.
The SmarGurlz universe plays an important part as our character stories provide insights into the worlds of Science, Engineering and Math. The dolls are young college students grappling with studies, friendships, daily adventures  and after-school jobs.
MEET SIGGY:

THE WORLD'S FIRST SELF-BALANCING

CODING ROBOT FOR GIRLS
 Balances and Moves around on just two wheels without human intervention
Connect via smart phone and tablet with app SugarCoded™. (Blockly - similar to Scratch)
Can dance, do tricks, drive in circles and navigate over surfaces inside and out.
Fit Barbie and most other 11' inch dolls.
Is able to carry up to 6 ounces or 180 grams (an iPhone or a Macdonald's quarter pounder).
Flashing lights in 2 colors!
Jun
, the Chemistry Star who loves trendy fashion and science
Maria
, the Number Wizard, who is also a popular outgoing artist and she loves animals
Jen
, who is a mechanical engineer, who can repair almost anything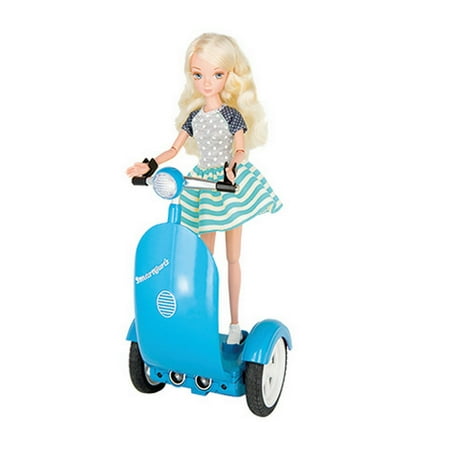 Emma is a brilliant creative artist, Emma is also a 'techy' , and design her web comic series  (unavailable now)
SmartGurlz